Rhode Islanders Not Surprised By Charges Against Rep. Daniel Gordon Jr.
Posted by
Soren Sorensen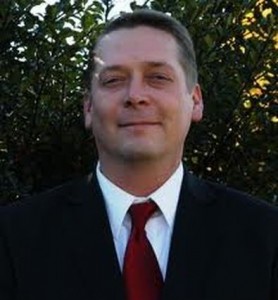 Residents of Providence this morning seem to be shrugging off news of multiple charges facing Republican state representative Daniel Gordon Jr.
"I'm not surprised," said Rebecca Rossi Baruzzi, owner of the Hudson Street Delicatessen on the West Side.  "I'm originally from Wisconsin and state government there obviously has its own issues."
"But this is Rhode Island," she emphasized.
"Revelations about Gordon's past legal troubles," wrote David Klepper of the Associated Press yesterday, "prompted bipartisan calls for his resignation."
In a statement, House Speaker Gordon Fox said, "It is my feeling that this is so distracting and so disappointing that his constituents…and the people of this state would be better served if Rep. Gordon stepped aside."
According to David Klepper's story in the Associated Press, "Rhode Island state police Col. Steven G. O'Donnell said that the 42-year old Gordon went to the Portsmouth barracks on Wednesday to complain about someone posing as him while commenting in a blog."
Rep. Gordon, it was revealed, was driving with a suspended license, an infraction for which he was charged before being released.  It was later discovered that Rep. Gordon was "wanted in Massachusetts," wrote Klepper, "on a warrant for eluding police," an elusion that involved a highway chase and concluded with police removing Rep. Gordon from his Dodge Durango, forcing him to the ground and arresting him at gunpoint.
Last November, Rep. Gordon defeated Democrat George Alzaibak to fill a seat left vacant by Rep. John Loughlin who left office and ran unsuccessfully against David Cicilline for the United States House of Representatives.
Apparently Rep. Gordon's prodigious criminal past, which extends quite beyond driving with a suspended license and evading police, was not an issue in the 2010 election.
According to Bernie Sullivan, a spokesman for Bristol County Sheriff Thomas M. Hodgson, Rep. Gordon served four months at the Bristol County House of Correction in 1999 on a charge of assault and battery with a dangerous weapon.
A few years later, in 2004, a court in Fall River dismissed charges of attempted murder and assault and battery against Rep. Gordon after he was accused of beating his girlfriend.
He was taken into custody on Friday and spent the weekend in prison.  Rep. Gordon, now out on $1000 bail, is due back in court in Fall River on October 17.
While not surprising to some Rhode Islanders today, Rep. Gordon's record raised the ire of more than a few.  "If you don't have something nice to say," said one customer of Seven Stars Bakery on Broadway who preferred to remain anonymous," don't say anything at all."
Providence resident Geoff Johanson asked, "He's in jail right?"  Upon being informed that Rep. Gordon was out on $1000 bail, Johansson incredulously muttered, "A thousand dollars."
"If it were me," Johanson added, "I'd still be in jail."
"He led police on a chase!  They arrested him at gunpoint because they assumed that he was a dangerous person," Johanson continued.  "Is he a flight risk?  That's a good question.  Obviously, he doesn't stop for police to begin with."
A freelance handyman and carpenter, Johanson told the New England Post he was surprised Rep. Gordon was elected in the first place.  "You need to pass a criminal background check to get a job at McDonalds."
"When you apply for a job anywhere nowadays," Johanson said, "human recourses will look online to see if there's anything inappropriate in your background."
"What is his political connection?  Why is he getting away with all this?"
Johanson and Rossi Baruzzi echo the frustration many in Rhode Island have with the state's dismal record of political corruption and crime.
Related posts:
Short URL: http://www.newenglandpost.com/?p=4219

Posted by
Soren Sorensen
on Sep 20 2011. Filed under
Politics
. You can follow any responses to this entry through the
RSS 2.0
. You can leave a response or trackback to this entry