NH Department of Health Releases Study on Medicaid Expansion under the Affordable Care Act
Posted by
jcashman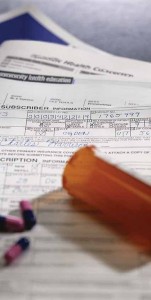 The New Hampshire Department of Health and Human Services (DHHS) will be holding a public briefing on Friday, November 2, 2012 to release the first of a two phase analysis of the State's option to expand its Medicaid program. Based on the US Supreme Court's ruling on the Affordable Care Act, states have the option of expanding Medicaid coverage to individuals with incomes under 138-percent of the federal poverty level.
"I feel strongly it is the Department's responsibility to be able to provide the data and facts to those who will ultimately decide whether the State should expand its Medicaid program," said DHHS Commissioner Nicholas Toumpas. "We asked and received support from legislators to allow us the time to have an independent analysis conducted so that the pros and cons of the expansion can be understood. We want to make sure this information is available to the Legislature for their discussion in the upcoming 2013 Legislative session."
DHHS worked with the Lewin Group, a national health policy and human services consulting firm, to conduct the analysis. It provides information on the number of residents who would be eligible for coverage under the expansion and associated costs to the state. In order to get a full understanding of the pros and cons of the expansion, the second phase of the analysis, which is expected to be completed by the end of the year, will address the impact on the state economy, state budget and the commercial insurance market.
Lewin Group researchers will be at the briefing to explain their methods and findings as well as to answer questions. The briefing will be held on November 2nd at 10 a.m. at DHHS' Brown Building located at 129 Pleasant Street in Concord. The public is encouraged to attend.
Related posts:
Short URL: http://www.newenglandpost.com/?p=9602