RI Lawmaker Released on $1,000 Bail; Long History of Crimes Committed in Massachusetts
Posted by
jcashman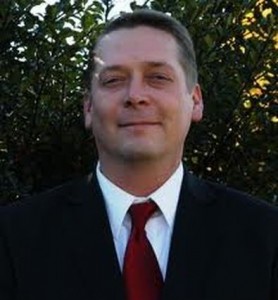 PROVIDENCE, R.I. (AP) — Rhode Island state Rep. Daniel Gordon Jr. spent the weekend in prison before appearing in a Massachusetts court Monday to answer multiple charges, including trying to elude a police officer in 2008.
In the Statehouse, revelations about Gordon's past legal troubles prompted bipartisan calls for his resignation.
Gordon, a Republican from Portsmouth, waived his right to an extradition hearing in 6th District Court in Providence. He appeared in court wearing jeans, eyeglasses and a gray long-sleeved T-shirt.
On Monday afternoon Gordon waived his appearance in Fall River and was released on $1,000 bail. He is due back in court in Fall River on Oct. 17. He declined to comment as he left the courthouse.
Gordon's arrest — and subsequent revelations about his past legal troubles — prompted both the House Speaker and the House GOP leader — to say Gordon should resign.
"It is my feeling that this is so distracting and so disappointing that his constituents … and the people of this state would be better served if Rep. Gordon stepped aside," House Speaker Gordon Fox said in a statement.
Rhode Island state police Col. Steven G. O'Donnell said the 42-year-old Gordon went to the Portsmouth barracks on Wednesday to complain about someone posing as him while commenting on a blog. Police learned Gordon had a suspended license, charged him and let him go. A further check of Gordon's background revealed he was wanted in Massachusetts on a warrant for eluding police, O'Donnell said, and he was arrested at his girlfriend's house on Friday.
Officials say Gordon failed to appear in Fall River District Court in October 2008 to answer allegations of failing to stop for police, driving with a suspended license and other charges from an April 20, 2008 traffic stop.
In that incident, Massachusetts state police removed Gordon from the Dodge Durango he was driving in, forced him to the ground and arrested him at gunpoint after he refused to pull over on Route 24 in Fall River, leading police on a chase on local highways, a police report said.
When asked why he refused to stop for police, Gordon told troopers "he was stupid and was driving the vehicle illegally," the report said.
Gordon has a history of legal trouble in Massachusetts. He served four months at the Bristol County House of Correction in 1999 for a conviction of assault and battery with a dangerous weapon, said Bernie Sullivan, a spokesman for Sheriff Thomas M. Hodgson.
A court in Fall River dismissed a charge of attempted murder and assault and battery against Gordon in November 2004. Gordon had been accused of assaulting a girlfriend, but the charges were dismissed when Gordon paid court costs.
When ordering bail in that case, Judge Robert Welch noted Gordon had a "substantial previous record for similar offenses." He also noted that Gordon had failed to show up to court dates for other cases in Worcester, Falmouth and Taunton.
Gordon's license was suspended in Rhode Island last year after he failed to appear in court to respond to a speeding ticket he received in September 2010, according to Division of Motor Vehicles administrator Lisa Holley. Gordon is due to appear in 2nd District Court in Newport on Oct. 4 on the charges for driving with a suspended license.
Records also show Gordon has a lengthy driving record in Massachusetts that dates to the early 1980s.
Rhode Island State police will review Gordon's complaint about the online impersonator, O'Donnell said.
"We'll review it. If it deems an investigation, we'll conduct one," he said.
Fox, D-Providence, said he was "deeply troubled" to learn about Gordon's background, noting that Gordon had been arrested "at least a dozen times."
The House's top Republican, Minority Leader Brian Newberry, said the revelations have hurt Gordon's ability to work as a legislator.
"If what we're reading is true, I think he should resign," Newberry, R-North Smithfield, told The Associated Press. "I don't know how he could effectively represent his constituents while he's under this cloud."
Gordon was recently expelled from the House Republican caucus after party leaders said he made derogatory online comments about other GOP representatives. Newberry said Gordon was "constantly disruptive, constantly disparaging and frankly obnoxious."
Rep. Daniel Reilly, R-Portsmouth, said Republican lawmakers knew nothing about Gordon's past record when they voted to oust him from the caucus.
"It's one thing to make inappropriate comments on an online social networking site, it's another thing entirely to be wanted in another state," Reilly said. "Personally, I don't think he's able to effectively serve his constituents. He should seriously consider whether he should continue."
Rep. Doreen Costa, R-North Kingstown, said she didn't know about Gordon's past legal difficulties either, but added, "I am not surprised." She declined to elaborate.
The first-year lawmaker beat Democrat George Alzaibak last November. Gordon succeeded fellow Republican Rep. John Loughlin, who retired to mount a losing bid for Congress against David Cicilline. He represents Little Compton, Portsmouth and Tiverton.
He is a former Marine and now works as a contractor, according to his legislative biography.
Alzaibak said Monday that Gordon should be kicked out of the General Assembly. It takes a two-thirds majority vote of the House of Representatives to expel a member.
Alzaibak said that during the campaign Gordon posted insulting comments about his wife on Facebook.
"He seemed very unstable," Alzaibak said. "I don't consider him to be my representative."
Gordon also made headlines in March after he criticized Tiverton High School for forming a Gay-Straight Alliance.
Gordon is the third Rhode Island lawmaker to be arrested this year. Rep. Leo Medina, D-Providence, was arrested earlier this month on charges that he pocketed proceeds from a life insurance policy on a friend's dead daughter. Medina said he is innocent and that the charge relates to a non-criminal dispute over money.
Rep. Robert Watson, R-East Greenwich, was charged with drug possession and driving under the influence in Connecticut after he was pulled over in April. Police say Watson had marijuana and cocaine in his system. Watson, who lost his position as the House minority leader over the incident, said he had marijuana on him to treat pain from pancreatitis, but said he hadn't smoked that day. He denied using cocaine.
Copyright 2011 The Associated Press.
Summary
Related posts:
Short URL: http://www.newenglandpost.com/?p=4205