New Health Plan for Small Businesses Promises to Cut Costs; But Will It Also Cut Quality of Care?
Posted by
erik devaney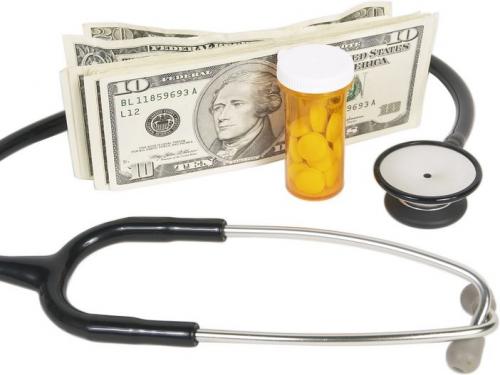 At a time when small business owners are debating over whether they should — or shouldn't — spend money on employee health insurance plans, Steward Health Care is offering an innovative solution: a community hospital-based plan that costs up to 30 percent less than comparable plans currently on the market.
Working in conjunction with Tufts Health Plan, Steward Health Care recently unveiled its "Steward Community Choice" plan, which is awaiting state approval. The plan aims to provide the majority of its care through physician's offices and community hospitals. Community hospitals, like Lowell's Saints Medical Center, are less-expensive alternatives to bigger, better-known hospitals, like Mass General.
To get more insight into the benefits and potential drawbacks of the Steward Community Choice plan, I got in touch with Mark Allan. Allan is the Faculty Director of the Health Sector Management Program at Boston University's School of Management.
"This is an important step in Steward's pursuit of a strategy that aims to change the complexion of care provided in Massachusetts," Allan told New England Post. "They seek to provide highly-organized care, supported by strong systems and information technology, in venues that will allow them to decrease costs markedly while providing them with a profit."
While the plan would definitely cut costs for small businesses, limiting the venues — or medical facilities — that patients can visit may have some negative consequences. "Patient perception of the meaning of the limitations of venue will be critical," Allan commented. "In an environment with some of the most prestigious providers of care in the country, perception of relative quality of care is always a factor."
Allan further noted that as small business owners are facing the issue of whether to provide employees with any health insurance, "a plan with limitations on the venue of care is attractive to them as an alternative to dropping coverage… From the viewpoint of mechanics and providing care, this plan can work."
Steward Community Choice is scheduled to launch on January 1st. Co-payments will range from $12 to $15 for most office visits and plan designs can include either no deductibles or deductible options of $1,000 and $2,000.
Related posts:
Short URL: http://www.newenglandpost.com/?p=4137

Posted by
erik devaney
on Sep 20 2011. Filed under
Featured - For home page featured article
,
Health
. You can follow any responses to this entry through the
RSS 2.0
. You can leave a response or trackback to this entry