Veterans Charity Ordered to Stop Alleged Deceptive Fundraising
Posted by
jcashman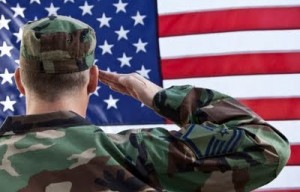 A court ordered a veterans charity and its professional fundraisers to stop a number of alleged deceptive practices in their efforts to raise money, Attorney General Martha Coakley announced this week.
The preliminary injunction, issued Thursday, was obtained in conjunction with a lawsuit filed by the AG's Office against a Somerset charity, Bay State Vietnam Veterans, Inc. ("Bay State"), and its Rhode Island-based fundraiser, Dynamic Marketing Solutions, Inc. ("Dynamic"), along with Dynamic's president, John Chaves, of Warren, Rhode Island, and its founder, Thomas Gity, Jr., of Pompano Beach, Florida. The lawsuit alleges that these defendants violated the Massachusetts charitable solicitation and consumer protection laws during their phone solicitation campaign.
"We are pleased that the court granted our request for an injunction against fraudulent fundraising while this case is pending," said AG Coakley.  "We allege these organizations misled donors to believe that all of their donations were going to directly benefit veterans, when in fact 85 percent of their donations were going to the solicitor."
Under the terms of the preliminary injunction, entered by Judge Paul Troy in Suffolk Superior Court, the defendants:
·         are restrained from engaging in deceptive practices while soliciting charitable donations in Massachusetts;
·         must not destroy or alter records while the civil lawsuit is pending;
·         and must account for money raised from Massachusetts residents in 2011 and 2012 in the next 30 days.
The defendants must also exercise ongoing oversight to ensure that further violations do not occur, and must report all complaints by the Massachusetts public with respect to solicitation or marketing to the AG's Office within two weeks of receiving them.  If any of the defendants violate the preliminary injunction, they may be subject to a civil penalty of up to $10,000.
The lawsuit, filed on August 16 in Suffolk Superior Court, alleges Dynamic, hired by Bay State to raise funds, deceived potential donors by falsely stating that 100 percent of their donations would benefit veterans. In fact, only 15 percent of the solicited funds went to support veterans and 85 percent of the funds went back to Dynamic for their fundraising services.
According to the lawsuit, Dynamic's professional fundraisers misled potential donors by falsely stating donations would benefit veterans living in their communities. It is alleged that Dynamic's professional fundraisers also misled potential donors by falsely claiming they were volunteers for the charity and in some cases deceptively stating that they were veterans returning from Afghanistan.
The lawsuit alleges that the fundraisers failed to inform donors of their status as professional fundraisers, as required by Massachusetts law.  The Attorney General's lawsuit seeks $5,000 in civil penalties for each deceptive act found by a court.
On August 16, Judge Janet Sanders issued a temporary restraining order barring the charity and fundraisers from transferring any funds they have raised and from destroying any fundraising records.
This matter is being handled by Assistant Attorney General Eric Carriker of AG Coakley's Non-Profit Organizations/Public Charities Division.
Related posts:
Short URL: http://www.newenglandpost.com/?p=9505

Posted by
jcashman
on Aug 29 2012. Filed under
Featured - For home page featured article
,
General
. You can follow any responses to this entry through the
RSS 2.0
. You can leave a response or trackback to this entry