Careington International Corp. Ordered To Pay $200,000 For Alleged Deceptive Marketing Of Health Plans
Posted by
jcashman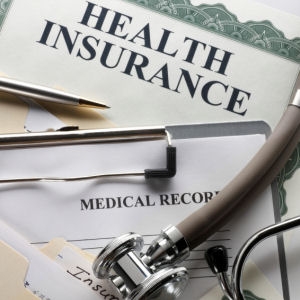 A Texas-based company will pay $200,000 in restitution, penalties and costs for the alleged unfair and deceptive sale of discount health plans, Attorney General Martha Coakley announced this week. The consent judgment orders restitution directed to consumers and preventive measures to ensure future compliance with the law.
"Massachusetts residents are generally required to have health insurance and are afforded a wide range of coverage options to satisfy their individual needs," AG Coakley said. "It is particularly important that companies offering discount health plans clearly disclose what their plans do and do not offer. Companies must properly disclose to Massachusetts residents that their discount plans are not health insurance."
According to the AG's complaint filed along with the consent judgment in Suffolk Superior Court yesterday afternoon, Careington sold discount health plans through a variety of deceptive acts including:
misleading descriptions of provisions of those plans, and
failure to disclose properly that its discount health plans are not health insurance.
Discount health plans claim to offer discounts for specific health care products or services from certain providers in exchange for a fee. Under a discount health plan, the member receives a discount but is obligated to make all payments for services provided. Because discount plans are not insurance products, they are not regulated by the Massachusetts Division of Insurance (DOI) and do not meet the requirement under state law to have health insurance.
Under the terms of the consent judgment, Careington will pay $190,000 for restitution to consumers who indicate that they were subject to one or more particular practices in the sale of plans that provided discounts for hospitals and physicians. The Commonwealth will be paid $5,000 in penalties and $5,000 for the costs of the investigation. The judgment also enjoins Careington for three years from selling any physician and hospital discount plan and from engaging in deceptive sales practices in offering discount health plans to Massachusetts residents.
This consent judgment is part of the Attorney General's multi-pronged approach to address the deceptive marketing of discount health plans, including issuingdiscount health plan regulations, publishing consumer education advisories and pursuing other enforcement actions in order to safeguard consumers from these scams. The Attorney General has obtained judgments of $2.4 million against two defendants in one enforcement action as well as judgments of $475,000 against all defendants in another enforcement action.
Consumers looking for tips on how to avoid scams and make smart health plan choices, can go to the Attorney General's website and review information about choosing quality health insurance.
The matter is being handled by Assistant Attorney General Emiliano Mazlen with assistance from Division Chief Thomas O'Brien and Financial Analyst Anthony Taylor, all of Attorney General Coakley's Health Care Division, and from Monique Cascarano and William Mackay of the Attorney General's Civil Investigations Division.
Related posts:
Short URL: http://www.newenglandpost.com/?p=8980

Posted by
jcashman
on Apr 28 2012. Filed under
Featured - For home page featured article
,
General
. You can follow any responses to this entry through the
RSS 2.0
. You can leave a response or trackback to this entry