Mom's Corner: The Power of Fresh Herbs and a Recipe for Mouthwatering Turkey Burgers
Posted by
Erica Shevlin
Tip of the Week
Fight Cold Season with Fresh Herbs!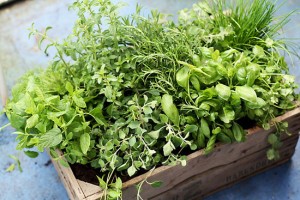 By adding fresh herbs and spices to your meals you are not just adding amazing flavor, but you are also adding an astonishing level of antioxidants!
"People might be surprised to learn that one-half teaspoon of ground cinnamon has as many antioxidants as one-half cup raspberries or strawberries, and just one-half teaspoon of oregano has as many antioxidants as three cups of fresh spinach," says Wendy Bazilian, DrPH, MA, RD, author of The Superfoods Rx Diet.
Click here for an antioxidant definition made simple:
http://www.improving-health-and-energy.com/antioxidant-definition.html
Click here to read about the top antioxidant rich herbs and spices:
http://www.sheknows.com/health-and-wellness/articles/803694/seven-super-spices-for-super-health
Recipe of the Week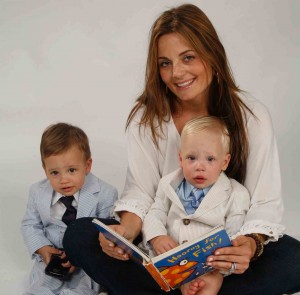 Foreword:
Turkey burgers are a staple at my house. I think my husband could live on them and be completely satisfied. My kids love them too and they are a great way for me to get protein in their diet. I sometimes swap out ground turkey for chicken just to change
it up.
Before I came up with this recipe, the only reason I ever ordered turkey burgers or made them was because they were a healthier option than all beef burgers. During my travels I have ordered them where they added garlic and/or red onion. I really appreciated the effort to make an otherwise dull meal a bit more interesting; however, I felt I could improve on this idea by adding one more step. What I do is instead of putting in raw onion or garlic, I sauté a leek and shallot and add it to my turkey meat before I form my patties. Like all my recipes this is very flexible. If I don't have a leek or shallot on hand I use garlic and a red onion or leek and a shallot or shallot and garlic. The idea is that you are almost caramelizing the onion mixture before adding it to your turkey; it gives it an amazing boost of flavor. I also add fresh herbs, which adds an earthy, fragrant note that really compliments the turkey. Now I can say I cook turkey burgers because I love them!
Turkey Burgers with Leek, Shallot, Sage and Thyme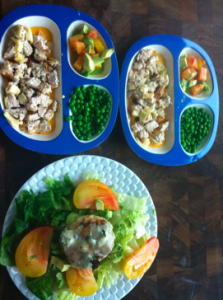 Note: This recipe makes about 7 small burgers (I wrap the extra burgers individually in plastic wrap and either freeze them or put them in the refrigerator for a quick meal)
You will need:
2 Pounds of Ground Turkey
1 Leek chopped (discard the green part of the stalk before chopping)
1 Shallot chopped
5 Stems of Fresh Thyme (1 teaspoon of dried if you don't have fresh)
6 Sage leaves (1 teaspoon of dried if you don't have fresh)
2 Tablespoons of Butter (Unsalted Plugra European Style Butter is the Best!)
2 Tablespoons of Olive Oil (I love Frantoia Olive Oil)
Salt and Pepper (I love using Tellicherry peppercorns in my grinder)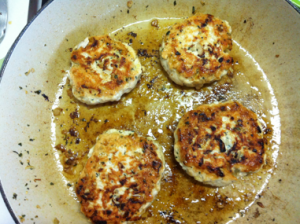 Take your ground turkey and put it in a bowl and add the sage and thyme. Heat a pan (use the same pan you plan on cooking the turkey burgers on) to medium high heat and add butter and 1 tablespoon of olive oil. Once butter has melted add shallot and leek. Sauté for three minutes, then turn heat down to medium and add a few grinds of fresh pepper and a pinch of salt. Cook for another four minutes. Turn heat off. Take the sautéed leek and shallot and add it to the turkey herb combination. Form turkey patties and place them on a plate. Grind some pepper over burgers. Heat pan again to medium high heat. Use a paper towel to wipe out any leek and shallot bits leftover. They will burn if you don't remove them. When the pan is hot, place the turkey burgers in the pan. Cook for about six minutes a side and then add the cheese of your choice and cook them for two more minutes.
Presto! Your yummy turkey burgers are done! I usually heat up some frozen peas in some chicken stock as a side for the kids. I make myself a quick side salad with pre-washed packaged lettuce and a sliced tomato and avocado.
Related posts:
Short URL: http://www.newenglandpost.com/?p=6948