New England Remembers: A Look at Some of this Weekend's Services Commemorating the 10th Anniversary of 9/11
Posted by
erik devaney
Many New Englanders lost their lives in the terrorist attacks of September 11th, 2001, including over 60 people from Connecticut and over 90 from Massachusetts. Many, many more New Englanders lost friends, family members and coworkers. Ten years after the world-shattering events of that day, the people of New England still remember those they've lost, as well as those brave firefighters and rescue workers who fought valiantly to bring order to the chaos.
This weekend, communities across New England will be coming together to share their thoughts and prayers, as well as to reflect on the devastating events of a decade ago. Let's take a look at some of the services and events that will take place…
Rhode Island
Rhode Island governor, Lincoln D. Chafee, is hosting a 9/11 observance ceremony this Sunday on the southern steps of the State House in Providence. Starting at 8:30 a.m., the ceremony will honor the memory of Rhode Islanders who lost their lives in the 9/11 attacks. Expected guests include Senator Jack Reed, Senator Sheldon Whitehouse, Representative James Langevin, Representative David Cicilline and Providence Mayor Angel Taveras, amongst others.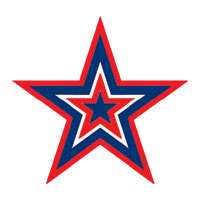 This Sunday, starting at 9 a.m., Sail Newport will host its annual Sail for Pride event in commemoration of the 9/11 terrorist attacks. The event features an 18-mile sailboat race around Conanicut Island, which starts just outside Newport Harbor. In its 2001 inaugural launch, Sail for Pride raised over $100,000 for families of victims, police and NYFD firefighters. This year's Sail for Pride will benefit the Wounded Warrior Project as well as the Rhode Island Red Cross Service to Armed Forces Fund. A reception and awards ceremony will be held at Newport Shipyard, starting at 4:30 p.m.
Connecticut
The Easton Volunteer Fire Company will be dedicating a 9/11 memorial this Sunday at 4 p.m. at the Easton Firehouse on 1 Center Road, Easton. The memorial was built to commemorate NYFD firefighters, first responders and others who lost their lives when the Twin Towers fell. Serving as the focal point of this memorial is a piece of steel from the Twin Towers. Easton Fire Chief, Jim Girardi, obtained the steel for the memorial after several months-worth of effort.
Starting at 1 p.m. this Sunday, the Branford Rotary Club will put on a fundraiser and program of remembrance at Branford Town Hall on Main Street. Known as "Let Freedom Soar," the program will feature a reading of the names of Connecticut residents who lost their lives in the 9/11 attacks as well as a release of painted lady butterflies. Participants in the Let Freedom Soar program will include Post 83 of the American Legion, the Coast Guard Color Guard and the Branford High School chorus.
Massachusetts
The Massachusetts 9/11 Fund will host a 9/11 anniversary commemoration this Sunday at the Boston Public Garden and at the Massachusetts State House. At 7:30 a.m., Boston Mayor Thomas Menino will preside over a wreath laying ceremony at the Boston Public Garden Memorial, while at 8:30 a.m., Governor Deval Patrick will preside over a flag-lowering, moment of silence and reading of names on the front steps of the State House. At 9:30 a.m., House of Representatives Chamber Speaker of the House, Robert DeLeo, will host a commemoration observance and present the Sweeney Award for Civilian Bravery.
Massachusetts teenager, Samatha Martens, has taken it upon herself to orchestrate a "North Andover 9/11 Remembrance Day," which will take place this Sunday at 12:30 p.m. on the North Andover Town Common. The service will include participation in a national moment of remembrance and Martens is encouraging attendees to bring care packages and letters for U.S. troops serving overseas. Martens will be giving the care packages and letters she collects to the non-profit organization, Boston Cares. For more information, check out the official Facebook page for the event.
New Hampshire
The New Hampshire State House Plaza in Concord will play host to a 9/11 memorial ceremony this Sunday. Starting at 8:35 a.m., the ceremony will follow the timeline of the 9/11 attacks and will include speeches from Governor John H. Lynch and U.S. Senator Jeanne Shaheen. Representatives from law enforcement, fire services, emergency medical services and the military will lay wreathes to honor victims of their respective groups. The New Hampshire Police Association Pipes and Drum Band, Professional Firefighters of New Hampshire Pipes and Drums and the Concord High School Band will all be participating.
Starting at 8:30 a.m. this Sunday, the Windham Fire Department will host a 9/11 memorial event at their station on 3 Fellows Road, Windham. Following a remembrance ceremony, the department will serve a full breakfast to attendees. Attendees are also invited to see — and touch — a piece of steel from the Twin Towers, which was given to the Windham Fire Department by the New York Port Authority.
Vermont
The City of Burlington is hosting a 9/11 commemoration service this Sunday at the Church Street Marketplace in front of City Hall. Starting at 12:15 p.m., the service will include music, speeches and participation in a national moment of remembrance. Prior to the service, the City of Burlington is inviting community members to visit Fire Station #1 at 136 South Winooski Avenue. Between 9 and 11 a.m., the fire station is holding an open house and community members will be able to meet with local firefighters and reflect on the events of 9/11.
This Sunday, the town of Manchester, VT is hosting a ceremony at Factory Point Green, which will commence at 3 p.m. The ceremony will commemorate the 10th anniversary of 9/11 and will pay homage to local fire fighters, police officers and emergency service workers. During the ceremony, the Manchester Fire Department will raise a memorial flag and will unveil a 9/11 memorial stone.
Maine
The Freeport Police Department will be hosting a variety of 9/11 remembrance events this weekend, including a memorial parade that will roll down Main Street on Sunday. Starting at 3 p.m., the parade will feature police and fire color guards and vehicles from Freeport as well as from neighboring communities. Other remembrance events taking place this Sunday in Freeport include the 3 p.m. dedication of a 9/11 monument that consists of steel from the Twin Towers and a 4 p.m. tribute concert featuring the Biddeford Alumni and Italian Heritage Center Band.
Starting at 8:46 a.m. this Sunday, the City of Portland will host a commemorative march, which will commence at Congress Square. The march will feature local firefighters, law enforcement officers and paramedics, all of who will wear full gear and uniforms as a tribute to the 403 uniformed individuals who lost their lives as a result of the attacks on the Twin Towers. After the march, at 9:30 a.m., Portland will host a wreath-laying ceremony to honor the three locations where the 9/11 attacks took place: New York (the Twin Towers), Virginia (the Pentagon) and Pennsylvania (Flight 93).
Related posts:
Short URL: http://www.newenglandpost.com/?p=3430

Posted by
erik devaney
on Sep 10 2011. Filed under
Featured - For home page featured article
,
General
. You can follow any responses to this entry through the
RSS 2.0
. You can leave a response or trackback to this entry