MA-based NFPA Teams Up with the Phoenix Society to Benefit Burn Victims; One NFPA Employee from CT to Raise $$ Running the Hartford Marathon
Posted by
erik devaney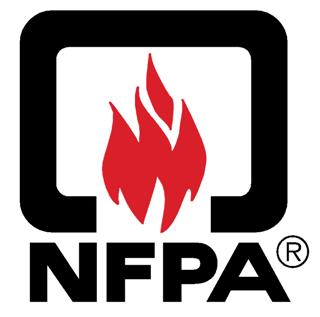 Every year there are approximately one million burn injuries in the U.S. and an estimated 45,000 burn-related hospitalizations (according to the American Burn Association). In addition to having to contend with the painful, debilitating physical impacts of their injuries, burn victims must cope with the psychological and social impacts that often accompany severe burns.
Fortunately, there are several organizations in the U.S. that address the issue of burn injuries and that are working to make a difference. Two of these organizations are the Quincy, MA-based, National Fire Protection Agency (NFPA), and the Grand Rapids, MI-based, Phoenix Society for Burn Survivors. The two organizations deliver a one-two punch: While the NFPA works to prevent burn injuries through providing – and advocating for – codes and standards, research, education and training; the Phoenix Society works to help burn survivors meet the emotional challenges associated with recovery.
One way the Phoenix Society does this is by hosting the annual World Burn Congress, which is a forum for sharing stories, providing support and increasing knowledge of burn recovery. This year's Congress took place in Cincinnati, OH, from Sept. 21st through 24th.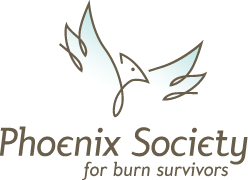 "It was an incredible event as always, with over 800 participants," Amy Acton told New England Post. In addition to being the Phoenix Society's Executive Director, Acton is a burn survivor who has 13-years experience as a burn nurse and manager. The participants in the World Burn Congress are "not only burn survivors and their families," she stated, "but also burn care professionals and fire service professionals."
One of these fire service professionals was Gary Keith, Vice President of Field Operations for the NFPA. "I represented both NFPA and the Home Fire Sprinkler Coalition in the World Burn Congress Walk of Remembrance." Keith told New England Post. "The focus of the walk this year was the home fire problem in the country."
According to Acton, Keith did a good job of bringing the facts to the table, especially when it came to home sprinkler systems. Keith's speech "encouraged us to talk louder about the issues… about getting codes passed at a national level that will require sprinkler systems for all new homes that are constructed," Acton said. "We've had sprinklers in commercial buildings for over 100 years… it's ridiculous to me that we don't have them in our homes now."
Keith admitted to the audience that despite having a 30+ year career in fire protection, this was his first time attending the World Burn Congress. However, he vowed that the fire protection community would do more in the future to increase the public's awareness of burn injuries and their long-term effects.
One person heeding Keith's call is fellow NFPA employee, Robert F. Duval. In addition to being the New England Regional Director of the NFPA, Duval has been a volunteer firefighter in Connecticut for 30 years. When the Phoenix Society contacted Duval about running a marathon to raise money for the organization, Duval was more than eager to participate.
As Duval told New England Post, running a marathon has been on his bucket list for a while. However, running for the Phoenix Society "is an added incentive," and will allow him to "do some good for a cause that could use the extra money." Unfortunately, Duval recently suffered from an injury that will – under doctor's orders – prevent him from running a full marathon. However, as Duval stated, he "didn't say the heck with it," and will push-on to run a half-marathon.
Instead of running with the rest of Team Phoenix in the Chicago Marathon, Duval will run a week later in the Hartford Marathon. "If something happened in Chicago, I'd be stuck. In Hartford, I'm 45 minutes from my house; if something goes wrong my wife can come pick me up," Duval said with a chuckle.
To help out Duval and the Phoenix Society, you can make a donation via his Team Phoenix Fundraising Page.
Related posts:
Short URL: http://www.newenglandpost.com/?p=4724

Posted by
erik devaney
on Sep 29 2011. Filed under
Featured - For home page featured article
,
General
. You can follow any responses to this entry through the
RSS 2.0
. You can leave a response or trackback to this entry