Governor Patrick Honors MA Veterans, Announces More Than $1 Million in Additional Veteran-Specific Funding
Posted by
erik devaney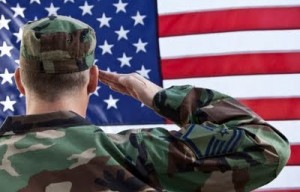 Governor Deval Patrick, Lieutenant Governor Timothy Murray and Department of Veterans Services (DVS) Secretary Coleman Nee today honored Massachusetts service members past and present at the Commonwealth's annual Veterans' Day ceremony at the State House.
Prior to the ceremony, Governor Patrick signed a supplemental budget, which includes more than $1 million in funding for Welcome Home Bonus payments and additional veterans benefits.
"Today is a day to express our gratitude, pride and enduring support to the Massachusetts military personnel protecting our interests abroad, and to all of our veterans and their families," said Governor Patrick. "Here in the Commonwealth, our commitment to our returning servicemen and women has never wavered. To truly honor our heroes, we must focus on expanding access to jobs and services for veterans — and that's what we are striving to accomplish every day."
The governor will invest $700,000 from his latest supplemental budget in additional Welcome Home Bonus payments for veterans returning from service abroad, including increasing payments to veterans with multiple tours of duty.
He will also direct $308,000 in funding to DVS to help coordinate services to veterans and their families and link veterans to federal and state benefits programs.
Earlier this week, Lieutenant Governor Murray announced that the RMV will begin issuing Massachusetts driver's licenses with a "veteran" designation in January of 2012. The designation is designed to increase awareness about available resources and benefits.
Last week, the Patrick-Murray Administration announced a comprehensive plan to enhance services for veterans, including re-employment and training of veterans of all eras, especially those returning from the wars in Iraq and Afghanistan. Declaring November as "Hire A Veteran Month," the Administration is partnering with a number of trade associations committed to encouraging their member employers to hire veterans for open positions.
At today's ceremony, Governor Patrick presented an award to Smith & Wesson, recognizing the company's long-standing commitment to supporting re-employment and training opportunities for Massachusetts veterans. By working with the Massachusetts Manufacturing Extension Partnership (MassMEP), Smith & Wesson has hired veterans who have graduated from MassMEP's workforce training program to work at Smith & Wesson's Springfield-based manufacturing facility.
The Veterans Day' ceremony also included a special tribute to women veterans, led by Captain Mary Jo Majors, who has been an officer in the U.S. Navy Nurse Corps for more than 42 years. Captain Majors was Massachusetts' 2010 Outstanding Woman Veteran of the Year.
Tim Sullivan, Commander in the United States Navy (Ret.), a former POW, and Maureen Dunn, of the National League of Families of POW/MIA, led a candle lighting ceremony for those who have been held prisoner or are missing. Gold Star Families were paid tribute with a rose presentation.
Following today's State House ceremony, Lieutenant Governor Murray and Secretary Nee will join the U.S. Small Business Administration and the International Franchise Association to promote opportunities for veteran-owned small businesses in Massachusetts.
"As citizens of this Commonwealth and this country, we have an obligation to ensure all veterans have access to the range of services they have rightfully earned," said Lieutenant Governor Timothy Murray, chair of the Governor's Advisory Council on Veterans' Services.
Murray continued, "Our Administration is committed to working with municipalities, businesses, educational institutions and other organizations as we continue to build partnerships to enhance and deliver services to the brave men and women who have proudly served our country."
Related posts:
Short URL: http://www.newenglandpost.com/?p=7764

Posted by
erik devaney
on Nov 11 2011. Filed under
Featured - For home page featured article
,
General
. You can follow any responses to this entry through the
RSS 2.0
. You can leave a response or trackback to this entry