Providence Startup Nest4Less to Offer Deals for Homebuyers/Homeowners
Posted by
Soren Sorensen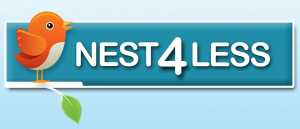 This month, Providence startup, Nest4Less will open its virtual doors promising to save subscribers a bundle on necessary, home-related expenses.  Nest4Less applies the group buying model of deal sites like Groupon and Living Social to substantial purchases homebuyers and homeowners cannot do without creating a Welcome Wagon for the 21st century.
Between house hunting and homemaking lies a tangled web of expenses that can seem daunting to even the most seasoned buyers and sellers.  Making smart choices about where to put precious resources, and getting good value once decisions have been made, can be the difference between American dreams and nightmares.
Enter Jesse Kenner and his four co-founders at Providence startup, Nest4Less.  As a mortgage advisor Kenner has worked closely with homebuyers and homeowners for the past seven years.  Reviewing clients' financial situations and wish lists for new and existing homes—improvements, repairs, furnishings, etc.—gave Kenner an idea earlier this year.
He figured bundling together the costs associated with significant real estate transactions could cut down not only on the hassle of bargain hunting but, more importantly, on the cost itself.
"There's a lot of concern and anxiety about the overall expense," Kenner told the New England Post.
During the recession, Kenner has noticed some troubling trends in the way buyers have been forced to cut corners.  "They tend to prefer lower down payments so that they have money left over to buy the things that they need.  This can result in less favorable mortgage terms."
Tough times also shape the decisions of owners and sellers who, Kenner said, "will defer necessary repairs and maintenance due to the expense."
In Providence, Kenner saw these tricky balancing acts as a drain not only on consumers but on local vendors who, in some cases, have seen demand for product languish in recent years.
"When the group buying model presented itself with sites like Groupon and Living Social, I saw that as an opportunity for homebuyers and homeowners to get together in an online community and leverage their numbers into significant savings."
Kenner is quick to differentiate Nest4Less from other deal-of-the-day sites, better known for non-essential, vanity purchases.  Deals on services like landscaping, tree service, painting and fencing will be offered weekly, giving members more time to mull over substantial purchases and discuss them with their families.
Nest4Less, Kenner says, will be concerned with the most significant investments most families and individuals will ever make.  "We'll also have packaged discounts that are oriented toward critical stages in the lifecycle of the home."
"For example," he continued, "There are certain expenses that a homebuyer can expect: closing costs from the lender, the title attorney, the home inspector, possibly a moving company, boxes, packaging material.  What we do is negotiate a discount that is often better than what a even large corporation can negotiate for its employees if they were so inclined."
Kenner expects Nest4Less to be up and running in September in the Providence area and has big plans for launching in markets in other parts of the country by the end of 2012.
-Soren Sorensen
Related posts:
Short URL: http://www.newenglandpost.com/?p=2141

Posted by
Soren Sorensen
on Aug 31 2011. Filed under
Business
,
General
,
Top Stories
. You can follow any responses to this entry through the
RSS 2.0
. You can leave a response or trackback to this entry