It's Not Just About the Mirror Ball – This Season's Triumph Transcends Competition
Posted by
Amy Acton
Tuesday night, viewers of ABC's "Dancing with the Stars" watched a talented, engaging and loveable JR Martinez walk away with the Mirror Ball after a grueling season of competition. But the real story isn't just JR's dancing victory; it is that in battling for the coveted trophy, he shattered the myths about those who have been impacted by burn injuries.
In front of 20 million people week after week, JR's story of pain and triumph have helped all viewers understand that burn survivors are beautiful, that we can recover and that we can and do get back to living our dreams.
From the very first dance, viewers came to know and love JR just as we do – for the charismatic, caring, funny and competitive guy that he truly is – not for his physical difference.  As a member of the Board of Directors of the Phoenix Society for Burn Survivors, JR channels his passion to help those who often lack the support and necessary tools they need to return to a fulfilling life.
It is our hope that JR will be celebrated for his amazing DWTS journey for a long time to come.  We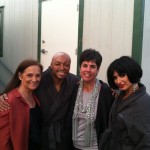 also hope his sincere commitment to helping others will not get lost in the glimmer of the mirror ball.   JR has openly shared the difficult road he traveled to get to a place where he could get back out there and live his dreams.  His story can help the more than 450,000 people who seek medical care for burn injuries each year; 90.000 of them children under the age of 14.
We congratulate JR on his wonderful achievement and we continue to be grateful to him for the unique way he helps to increase awareness and access to the Phoenix Society support community for anyone impacted by a burn injury.  We don't have a trophy for it, but JR is a Hero in our book!
Related posts:
Short URL: http://www.newenglandpost.com/?p=8145