Revenizer CEO Thinks Marketing in the Digital Age Should Be Simpler
Posted by
Soren Sorensen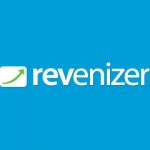 Some of the startups introduced at the Betaspring 2011 Demo Day earlier this month—Fitted Fashion and Inhabi for instance—are clearly focused on troubleshooting life for the 21st century consumer.  Others, like Mosec, offer solutions for mobile professionals and entrepreneurs, not unlike Revenizer CEO Phil Rogers himself.
"Revenizer," said Rogers at Betaspring on September 8th, "makes digital marketing really easy with scorecards.  We help businesses grow faster."
"Businesses want digital to be easier," he said.  Rogers thinks that, with Revenizer, business owners will one day be able to wake up in the morning, brew some coffee, check the sports scores and check on their businesses all before leaving the house.
To be effective, imagined Rogers and his cofounders, any application purporting to grant a business owner the ability to check the digital pulse of his or her company would need to fulfill three key requirements.
"First," Rogers said, "it's got to be in one place.  You shouldn't have to log into different applications, different services."
"The reality," Rogers added, "is that people actually don't do that.  They don't look.  And if you don't look, you can't manage and if you can't manage you can't get better results."
"Secondly," he continued, "there are a lot of really complex analytical tools out there."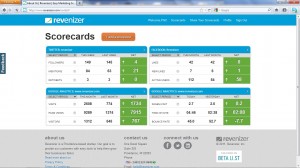 Revenizer, Rogers said, pulls all that data together on prebuilt digital scorecards.  Rogers and his cofounders think that one look at a Revenizer scorecard should be a sufficient check of a business's digital vital signs.
"Thirdly," Rogers concluded, "if you're not doing well, you need some content.  You've got to be able to fix it."
Rogers pitch stressed Revenizer's ease of use.  Businesses may be only a few clicks and keystrokes from clear, concisely laid out data points from "backlinks" and "click throughs" to "likes" and "tweets."
"Everyone knows that marketing has changed," Rogers told the New England Post and added, "There's a lot of potential but a lot of people are really confused by the current state of things and we're really trying to solve that."
It's still unclear where Phil Rogers and his cofounders will eventually hang their hats.  Rogers told the New England Post that if they can find a way to grow Revenizer in Providence they likely would do just that.
Related posts:
Short URL: http://www.newenglandpost.com/?p=4255

Posted by
Soren Sorensen
on Sep 21 2011. Filed under
Technology
. You can follow any responses to this entry through the
RSS 2.0
. You can leave a response or trackback to this entry